This Story Brought To You By
Eastern Pa. Companies Partner In Development Of Ingestible Vaccine
Megan Guza, TribLive
Breanna Grigsby for (CNT) City New and Talk #pittsburgh-pa https://pittsburghnewsandtalk.com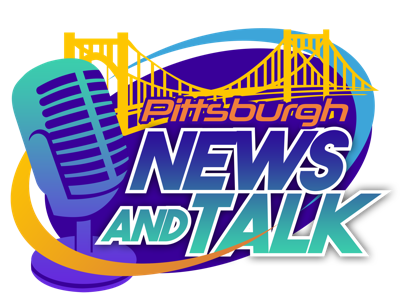 Two Eastern Pennsylvania companies are working on creating ingestible covid-19 vaccines in drinkable and capsule forms, and leaders hope they could be on the market sometime next year.
The vaccine work comes from a partnership between VaxForm and U.S. Specialty Formulations, the latter of which plans to expand its Allentown facility, make renovations, hire new employees and buy equipment – all things that are necessary to meet the anticipated timeline of making the vaccine available by mid-2021.
"There will be a global demand for covid-19 vaccines, and investments like this can help position our commonwealth for success in recovery from this pandemic," said Gov. Tom Wolf. "My administration is eager to support the growth and job creation of businesses stepping up and offering solutions as we continue to battle this virus and keep our communities healthy and safe."
Funding for USSF's expansion comes from a Department of Community Economic Development grant worth nearly $300,000 and a $2.4 million Pennsylvania Industrial Development Authority Loan, Wolf said. Another $225,000 came from the Covid-19 Vaccines, Treatments and Therapies Program, which aims to support the rapid creation of treatments and vaccines against the virus.
In return, Wolf said, USSF has pledged to invest at least $5.2 million into the project and create nearly 100 jobs.
Dr. Kyle Flanigan, chief executive of USSF, said the expansion will add the capability and capacity needed "as we continue the ramp for our" oral vaccine platforms.
VaxForm, a biotechnology company in Northampton County, had been working on the idea of oral vaccines since 2017 and shifted focus to covid-19 when the pandemic began, said Dr. Garry Morefield, chief executive of the company. Testing in animals was happening by July, at which point VaxForm partnered with USSF for production.
The initial round of clinical trials could be finished by May.
Neither the drinkable vaccine nor the capsule would require the intense cold storage needed for the Pfizer vaccine (minus 80 degrees Celsius) and Moderna (minus 20 degrees Celsius).

&nbsp&nbspApril 12, 2021 at 03:20

&nbsp&nbspApril 09, 2021 at 22:54

&nbsp&nbspApril 09, 2021 at 17:40

&nbsp&nbspApril 09, 2021 at 17:38

&nbsp&nbspApril 09, 2021 at 17:37

&nbsp&nbspApril 09, 2021 at 17:33

&nbsp&nbspApril 09, 2021 at 16:54

&nbsp&nbspApril 09, 2021 at 16:28

&nbsp&nbspApril 09, 2021 at 16:11

&nbsp&nbspApril 09, 2021 at 16:08

&nbsp&nbspApril 08, 2021 at 22:54

&nbsp&nbspApril 08, 2021 at 22:47

&nbsp&nbspApril 08, 2021 at 22:08

&nbsp&nbspApril 08, 2021 at 17:33

&nbsp&nbspApril 08, 2021 at 17:32

&nbsp&nbspApril 08, 2021 at 17:31

&nbsp&nbspApril 08, 2021 at 17:29

&nbsp&nbspApril 08, 2021 at 17:27

&nbsp&nbspApril 08, 2021 at 16:36

&nbsp&nbspApril 08, 2021 at 16:31

&nbsp&nbspApril 08, 2021 at 16:22